What is Plantar Fasciitis? And What Causes This Heel Pain?
What is heel pain or plantar fasciitis? How Do we treat heel pain? What is a Heel spur and how do we treat it?

Surgery for Heel Pain or Plantar Fasciitis

Do you need surgery for heel pain? What is the surgery for heel pain?

Learn more about heel spurs and how they form.

Our Advice on treating your Heel Pain

In Order to get better from heel pain or plantar fasciitis it is important to follow some at home instructions.
Let our podiatrists at the Center for Ankle and Foot Care help you get better. If you live in Leesburg, Florida and are suffering from heel pain, we can help. Our doctors have put together some information to help you understand heel pain and plantar fasciitis.
The Plantar Fascia
There is a band of tissue on the bottom of your foot and this structure is called the Plantar fascia. Due to the way we are built with strong big calf muscles we often predispose ourselves to developing plantar fasciitis.
When the posterior muscle group or calf muscles are tight this structure, the plantar fascia, also can get tight. That is why in the treatment section you will see we talk a lot about stretching your calf muscles to get your plantar fascia better.
People often describe a lot of pain on the bottom of the heel after waking up in the morning or after resting and getting up from sitting down. People also relate having pain in their feet after standing for more than a couple hours when they have plantar fasciitis.
Not enough support is another reason someone can develop plantar fasciitis or heel pain. If you are wearing flat or unsupportive shoes, you may develop plantar fasciitis while straining your foot just walking. This is the reason we speak so highily of good shoes and support to help improve and prevent plantar fasciitis. If you are experiencing heel pain and live in Leesburg or near The Villages, we have a new office in Leesburg and would be more than happy to help your heel feel better!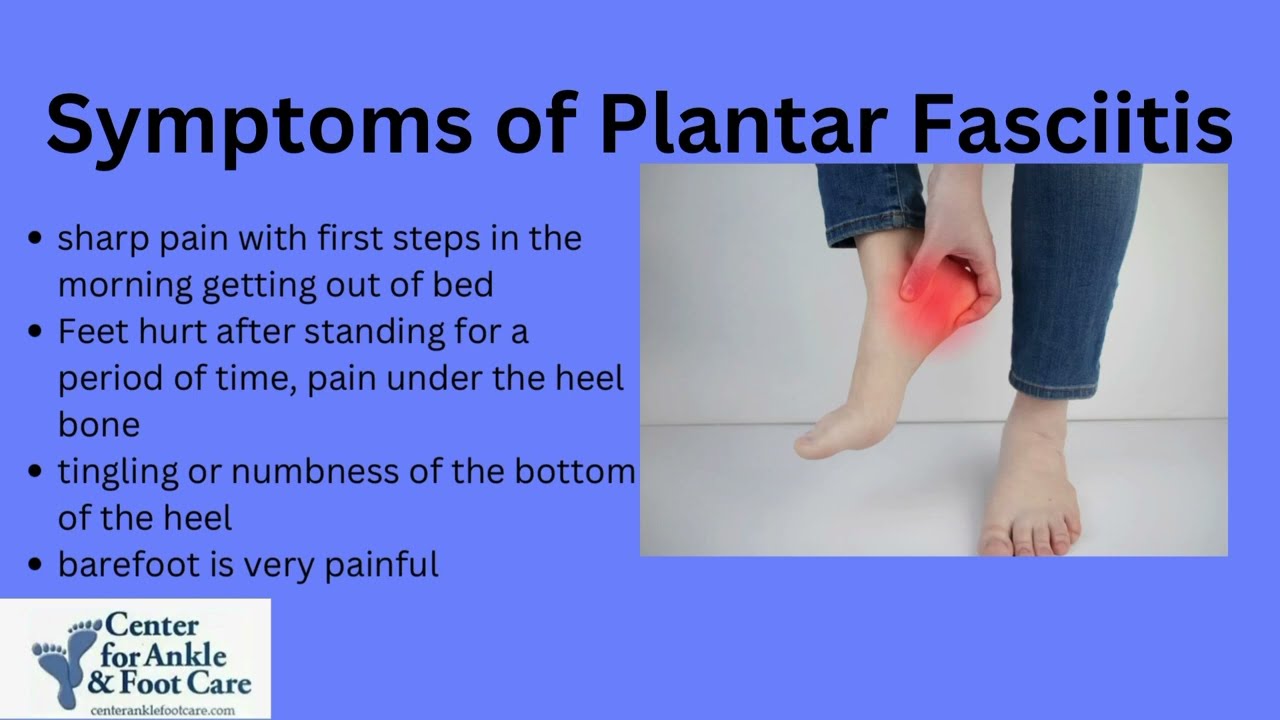 Dr. Henne and Dr. McGowan Discuss Heel Pain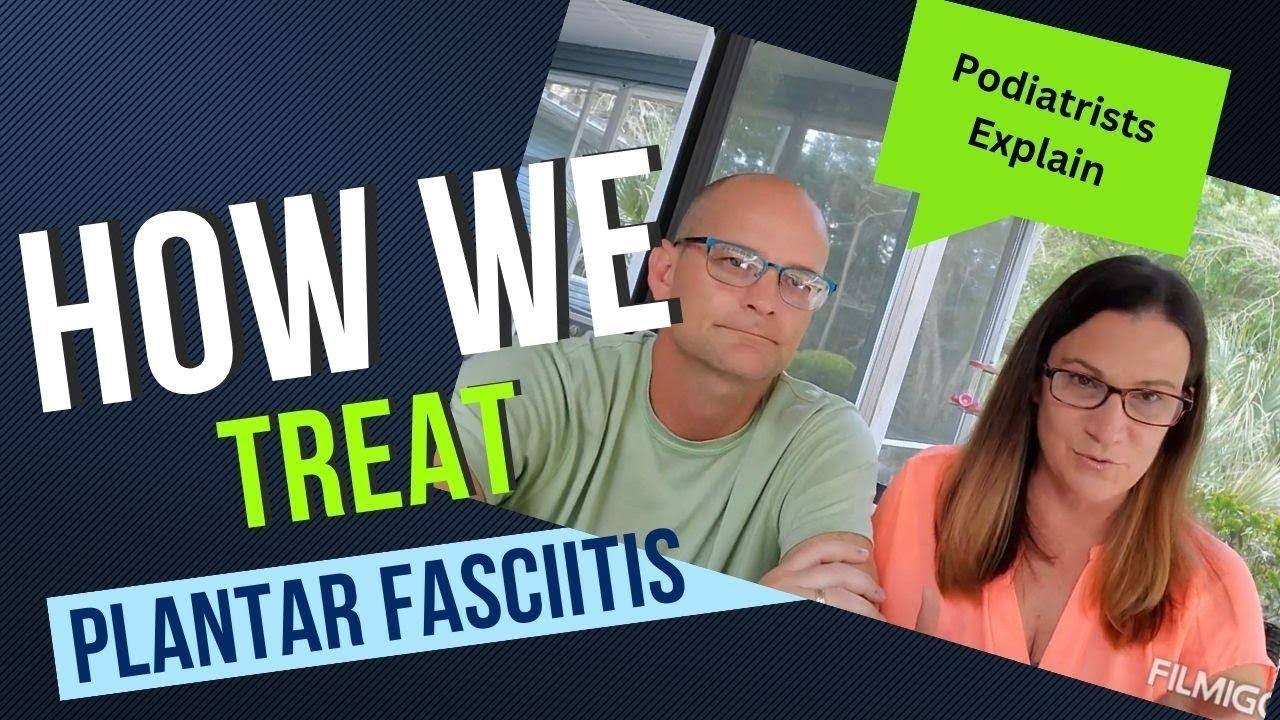 Patients become obsessed with if they have a bone spur or not when they come into the office. We take the time to explain to our patients that a bone spur is almost a by product of the tight band or fascia attaching to the heel bone. When the fascia is tight the bone does not want to break with that first step in the morning and the plantar fascia does not want to rupture. A compromise is made between these structures. The fascia pulls on a clear structure around the bone called the periosteum. This pulling of the fascia on the periosteum causes a little new bone to form. Some patients come in for other problems entirely and have huge spurs on X-ray but don't hurt at all. So I always impress upon patients that the tight fascia should be your primary concern. If your stretch the fascia, wear good support and try not to go barefoot you may never need heel surgery!
What is the Surgery for Plantar Fasciitis or Bone Spurs on the Heel?
Though having to have surgery for heel spurs or plantar fasciitis is rare the following are some options the foot doctor could discuss with you: 1. Endoscopic plantar fasciectomy, is small incisions with the aid of a camera to cut the tight fascia to elongate it. 2. Heel spur resection, where a small incision is made on the side of the heel and the fascia is cut and a resection or removal of the bone is performed. Many times surgery is just not necessary. If a patient is dedicated to the at home treatment regimen more often then not surgery is not required.
Our advice on how to get rid of your heel pain
We are trying to give some simple real world advice on heel pain and how to stay out of the ER and Urgent Care centers. Dr. Henne and I know that some of this information is very common sense. But honestly, simple things work all the time for minor foot and ankle problems.
In this video we discuss rolling the ice bottle on the foot:
This is simple to do. If you think you have plantar fasciitis or heel pain get rolling! I have had heel pain a couple times and this simple step makes it feel very good right away. Rolling the ice bottle, not only stretches the plantar fascia but it serves as a nice natural anti-inflammatory.
We also discussed stretching the calf muscles which will also in turn stretches out the plantar fascia or arch. See below my homemade diagram of stretching the fascia because I didn't want to get sued for copyright infringement, so here is my art skill level and why I am a podiatrist!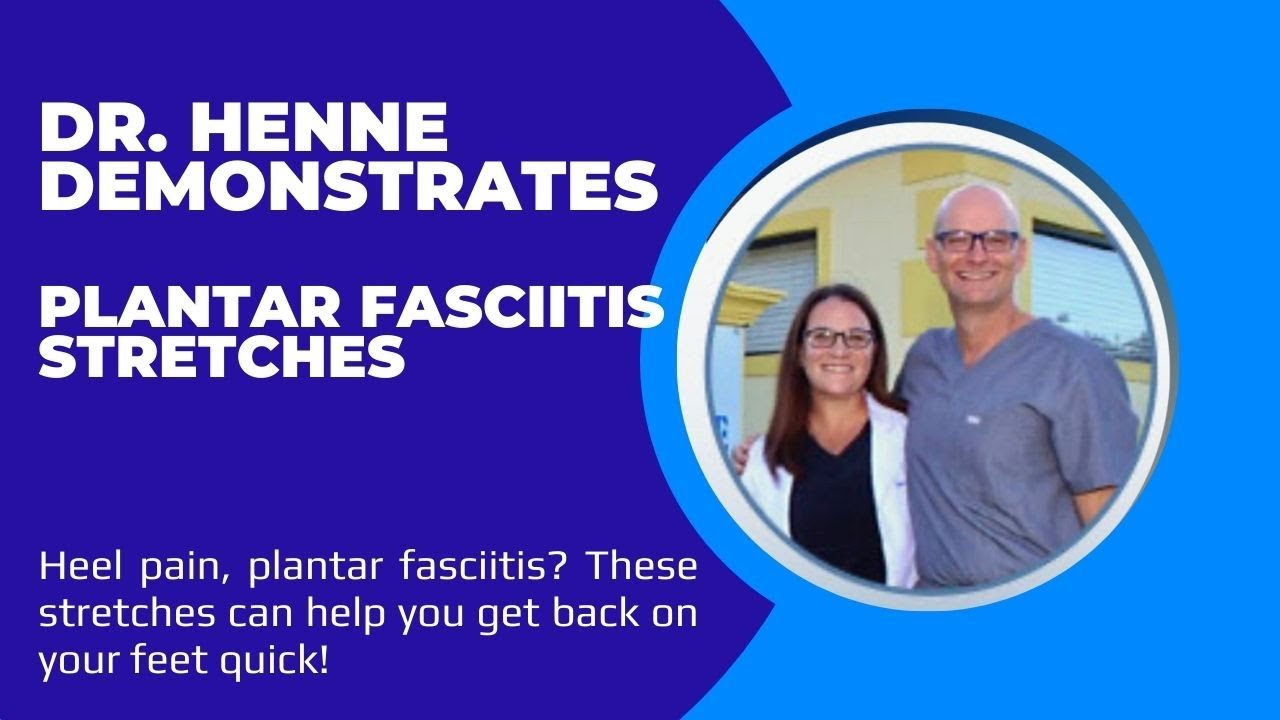 I always tell people that is the pain in the morning is persistent, consider purchasing a posterior night splint as shown below, you can buy it on Amazon. Even if you can't wear it while you are sleeping, wear it while you are Netflix binge watching during the Quarantine of 2020
If you live in Central Florida and are still suffering from heel pain make an appointment at the Center for Ankle and Foot Care!
Click her to book now!