What Is a Bunion(Hallux Valgus)?
Bunions can be a painful foot deformity or just a little annoying to try to find shoes that fit. Either way if you are interested in learning more about bunions read on. A bunion is a enlarged bump on the inside of the foot at the base of the big toe. A bunion, in its simplest definition, is a malalignment of the 1st metatarsal bone. The deformity could arise at the head of the bone or the base.
Over time a bunion can become a progressive deformity that can lead to other deformities like hammertoes, blisters and more. At the Center for Ankle and Foot Care in Leesburg and Clermont Florida you can get a thorough evaluation by our Board Certified foot surgeons. With over 20 years experience treating bunions you will be in great hands with our foot surgeons. Not sure if you have a bunion but have foot pain?
Make an appointment online with our podiatrist and foot surgeons
Technically, you could have a bunion with no painful symptoms. A bunion is a bump at the first metatarsal head. Irritation at the 1st metatarsal head region and pain in the joint are very common symptoms of a bunion. Also, difficulty wearing shoe gear due to the bump.
If your Bunion symptoms persist with changing in shoe gear and other conservative means it may be time to consider being evaluated by one of the doctors at the Center for Ankle and Foot Care. Dr. Henne and Dr. McGowan have been in private practice in Clermont, Florida since 2002 and have been helping people with bunions feel better all of that time. Call 352-242-2502 to make an appointment with one of our doctors or click her to fill out an
appointment request.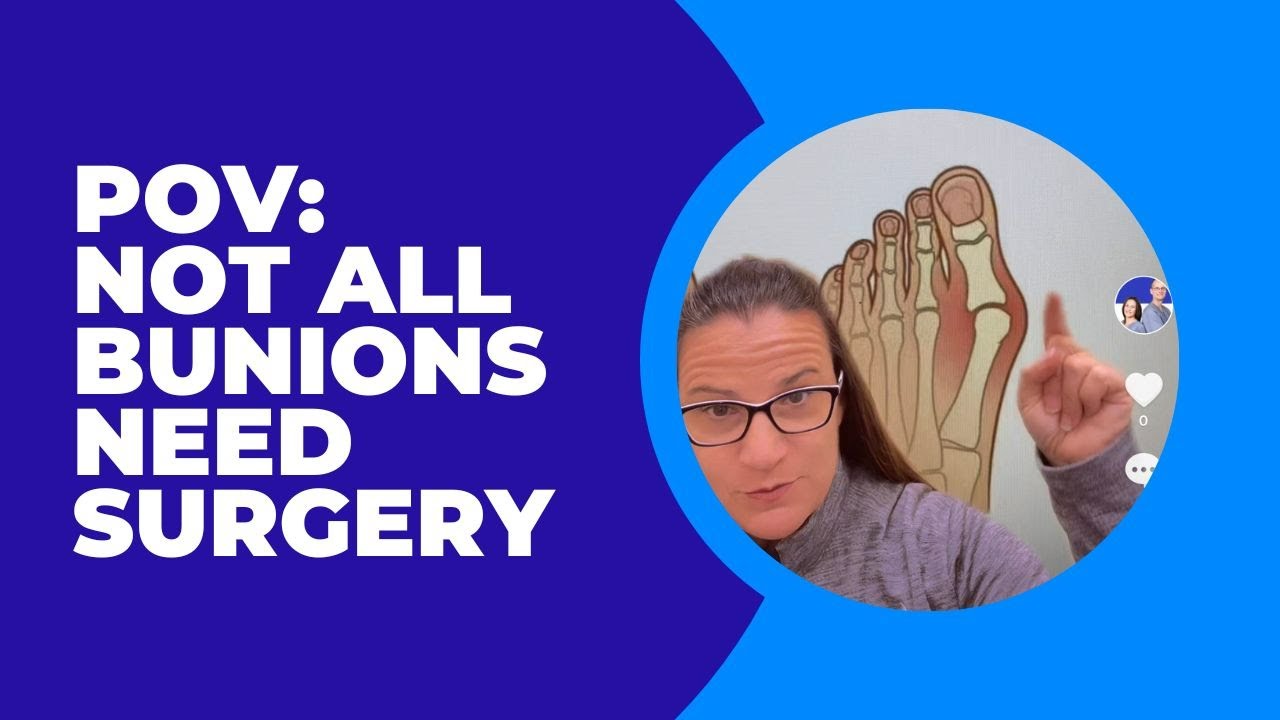 Do I need surgery for my bunion?
Listen to our doctors discuss when to fix your bunion.
In the podcast above, Dr. McGowan and Dr. Henne discuss the nitty gritty regarding when to fix your bunion. The best description of when to fix your bunion is when you have changed your shoe gear and your foot still hurts no matter how you try to make it feel better conservatively. Considering bunion surgery is not a small decision. Most bunion surgeries will slow you down for a couple months. Surgery almost always entails cutting your bone and realigning the bone to a more normal position. This may require the use of screws and/or pins.
If you are suffering from bunion pain make an appointment to see our podiatrists at our Clermont office or our Leesburg Podiatry office.